국제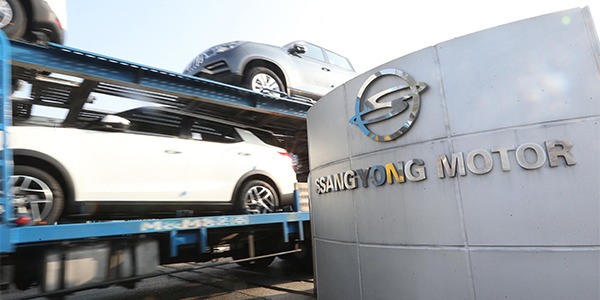 State-run Korea Development Bank (KDB) proposed to extend bailout loan to SsangYong Motor to prevent its bankruptcy on condition that India's Mahindra & Mahindra Ltd. holds off stake sale until the company turns around.
But the chance of a last-minute settlement to save the SsangYong Motor from court receivership during the two-month grace period looks dim as the Indian carmaker remains firm on its stance to let go off the Korean SUV-focused maker.
The court has given until Feb. 28 for SsangYong Motor to solve its default crisis before it is placed under court management.
KDB has arranged a council of four related parities – SsangYong Motor, creditors, Mahindra & Mahindra, and potential buyer, U.S.-based import car distributor HAAH Automotive Holdings – and suggested local lenders could put up fresh capital if the Indian carmaker maintains large stakeholder status until SsangYong can pay back the new loan.
The Indian car-making group earlier announced its phase-out plan, putting out efforts to find a new owner for SsangYong to surrender its large stakeholder status before the court grace period goes up.
It currently owns a 75 percent stake in the SUV-focused Korean car producer and is aiming to lower the stake to below 30 percent and retire up to 25 percent after stake sale.
Mahindra maintains it will sell the stake sale if a buyer comes up. It also refuses to extend its payment guarantee to loan dues to foreign banks.
[ⓒ Maeil Business Newspaper & mk.co.kr, All rights reserved]
ⓒ 매일경제 & mk.co.kr, 무단전재 및 재배포 금지