국제
Appliance makers focus on making the home as luxurious as possible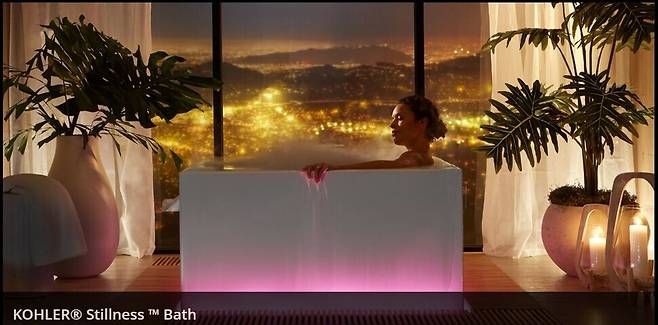 Water trickles over the edge of the Hinoki cypress bathtub. Mist rises as natural scents waft over from the dimly lit woods. When heavy snowflakes fall on a cold winter's night, many of us may dream of visiting an open-air sauna in Japan. But with all travel suspended during the COVID-19 pandemic, could such an experience be possible at home?
The Consumer Electronics Show (CES) 2021 offers a variety of appliances that put a fresh spin on the space we know as "home," enhancing comfort or turning it into a travel destination for those who've been stuck indoors for the past year.
CES, which is being held online this year, is the world's biggest IT and home appliance expo.
Showcased at the expo are a number of appliances by Kohler, an American bathroom decor manufacturer, that bring the tourist experience to the confines of your home. One of these is the Stillness Bath, a bathtub inspired by forest bathing in Japan. This bathtub serves as a home-based hot spring, complete with water, light, fog and aromatherapy.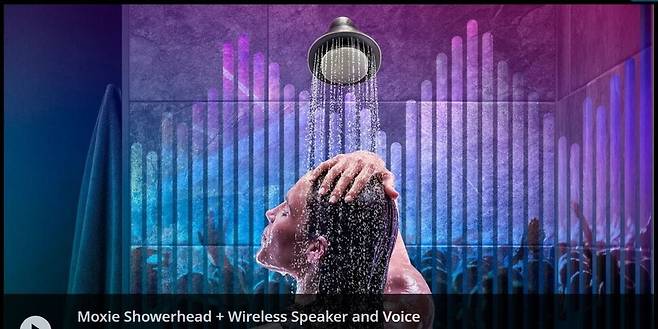 When you start filling the bathtub, water can be heard gurgling in the wooden trench at the base of the tub, while the glow of full-spectrum lighting sets an intimate mood. The bathtub also produces fog and releases essential oils that mimic natural aromas, relaxing the body and calming the mind.
Other Kohler products at the show are a showerhead with a speaker that plays music while you're washing, as well as a "hands-free" faucet that turns on without being touched, to help stop the spread of infectious diseases.
LUX Lab, a startup made up of students from Hanyang University, debuted a "motion interface shower system" at the show that lets you control water pressure and temperature with a gesture. The system won a CES 2021 Innovation Award. The showerhead, which relies on a motion algorithm developed by the lab, would be useful for people with disabilities or other physical limitations.
Each year, Samsung Electronics and LG Electronics' futuristic appliances have turned heads; this year, their focus is on the kitchen. Samsung unveiled a robot called Bot Handy that can set the table before a meal and clear the plates afterward.
The robot is designed to recognize items' shape and location and to pick them up and move them around. In the show, it was seen pouring water, wine, and other liquids into cups without spilling them.
Samsung Electronics won a CES 2021 Innovation Award for items at the show including the Family Hub refrigerator, which integrates AI and the Internet of Things; the Bespoke refrigerator, with customizable colors and materials; and the Slide-in Range, which keeps track of frequently used cooking modes.
LG Electronics was awarded the CES' Best of Innovation Award for its InstaView refrigerator, which can open at a voice command. One of the refrigerator doors is made of glass; tapping this activates a light that shows what's stored inside.
By Song Chae Kyung-hwa, staff reporter
Please direct comments or questions to [english@hani.co.kr]
ⓒ 한겨레신문사, 무단전재 및 재배포 금지