국제
[경향신문]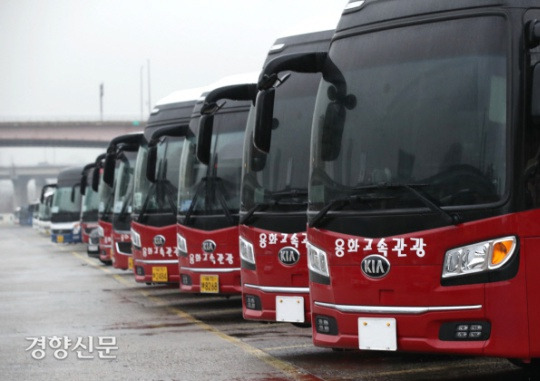 Last year, when COVID-19 swept through the world, the South Korean economy recorded negative growth for the first time in 22 years since the Asian financial crisis. However, exports performed well, growing for the second consecutive quarter. The Bank of Korea forecast the nominal gross national income (GNI) per capita to reach somewhere around US$31,500 in 2020, a decrease from 2019.
On January 26, the central bank announced that the real gross domestic product (GDP) for the fourth quarter last year grew 1.1% from the previous quarter. Thus last year's annual growth rate was -1.0%. This is the first time that the economy made a negative annual growth since the Asian financial crisis in 1998 (-5.1%), and only the third time in the nation's history when including the -1.6% growth in 1980.
The government increased fiscal spending significantly to respond to the crisis and exports are making a steep rebound since the third quarter, but it was still not enough to make up for the COVID-19 shock including reduced private consumption. Last year, government spending increased 5.0%. Meanwhile, private consumption decreased 5.0% and exports also fell 2.5% last year. Park Yang-su, director of economic statistics at the Bank of Korea explained, "Government spending continued to increase and capital investment also increased, but the contribution of domestic demand recorded negative figures and net exports also contributed less to economic growth."
However, a closer look at each quarter showed that the economy receded in the first (-1.3%) and second (-3.2%) quarters last year and made a rebound in the third (2.1%) and fourth (1.1%) quarter. Exports, led by semiconductors and chemicals, increased by 5.2% in the fourth quarter last year, compared to the previous quarter, and investment in construction also made a surprise increase of 6.5%.
The impact that the novel coronavirus had on last year's economic growth is estimated to be on par with the impact of the global financial crisis in 2008.
Park said, "The economic growth from the fourth quarter of 2008 until the third quarter the following year, when it received a direct blow from the financial crisis, was -1% compared to the same period the previous year," and added, "It (the impact from COVID-19) can be seen as similar to the financial crisis."
ⓒ 경향신문 & 경향닷컴(www.khan.co.kr), 무단전재 및 재배포 금지
경향신문 주요 뉴스
해당 언론사로 연결됩니다.