국제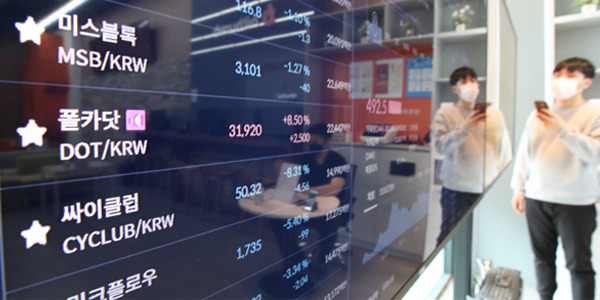 South Korea's smaller crypto exchanges joined a flurry of shutdown of Korean currency-denominated trade ahead of a regulatory deadline after they failed to renew real-name account contracts with partner banks to continue operations under a tightened anti-money laundering rule.
Bitcmon announced Friday morning that its won-denominated trade and deposit services have come to stop and only withdrawal is possible from the afternoon of the day.
Another exchange iBitex said on Thursday it would suspend trading of crypto currencies in won and instead open a Bitcoin (BTC) market where investors can buy and sell other coins with Bitcoin. The exchange said it would re-open its won market upon the availability of real-name accounts.
ProBit plans to shut down its won-denominated trade on Sept. 23 to change its trade system structure, following suit of other digital asset exchanges.
Under an advisory note sent out to exchange operators ahead of the Sept. 24 registration deadline, the Financial Supervisory Service mandated crypto exchange, which inevitably would have to stop part or whole of their business, to post the policy by Friday.
[ⓒ Maeil Business Newspaper & mk.co.kr, All rights reserved]
ⓒ 매일경제 & mk.co.kr, 무단전재 및 재배포 금지